Who's Who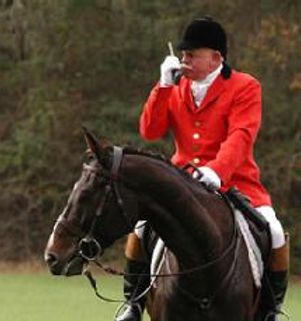 David Smith, MFH
Born in Columbia, SC, David Smith attended the University of South Carolina and then went into the real estate business.  He received his colors with the Camden Hunt in 1970 and also started playing polo in tournaments nationwide and internationally.   He moved to Hilton Head in the mid-70's and helped start the Hilton Head Polo Club.  He then moved to Atlanta in 1979 and joined the Atlanta Polo Club, while hunting occasionally with Shakerag.  
In 1986, Dave moved to Tennessee and started whipping in for The Mells Hunt.  While living in Tennessee, he started riding foxhunter timber races at Point to Points.  He won the Midwest Circuit three years in a row, competing with professional steeplechase riders, as well as real foxhunters.  He continued there until 1995 when he moved to Aiken and started whipping in for Whiskey Road Foxhounds.  He became a Master in 2004 and has been instrumental in acquiring hunting territory over the years.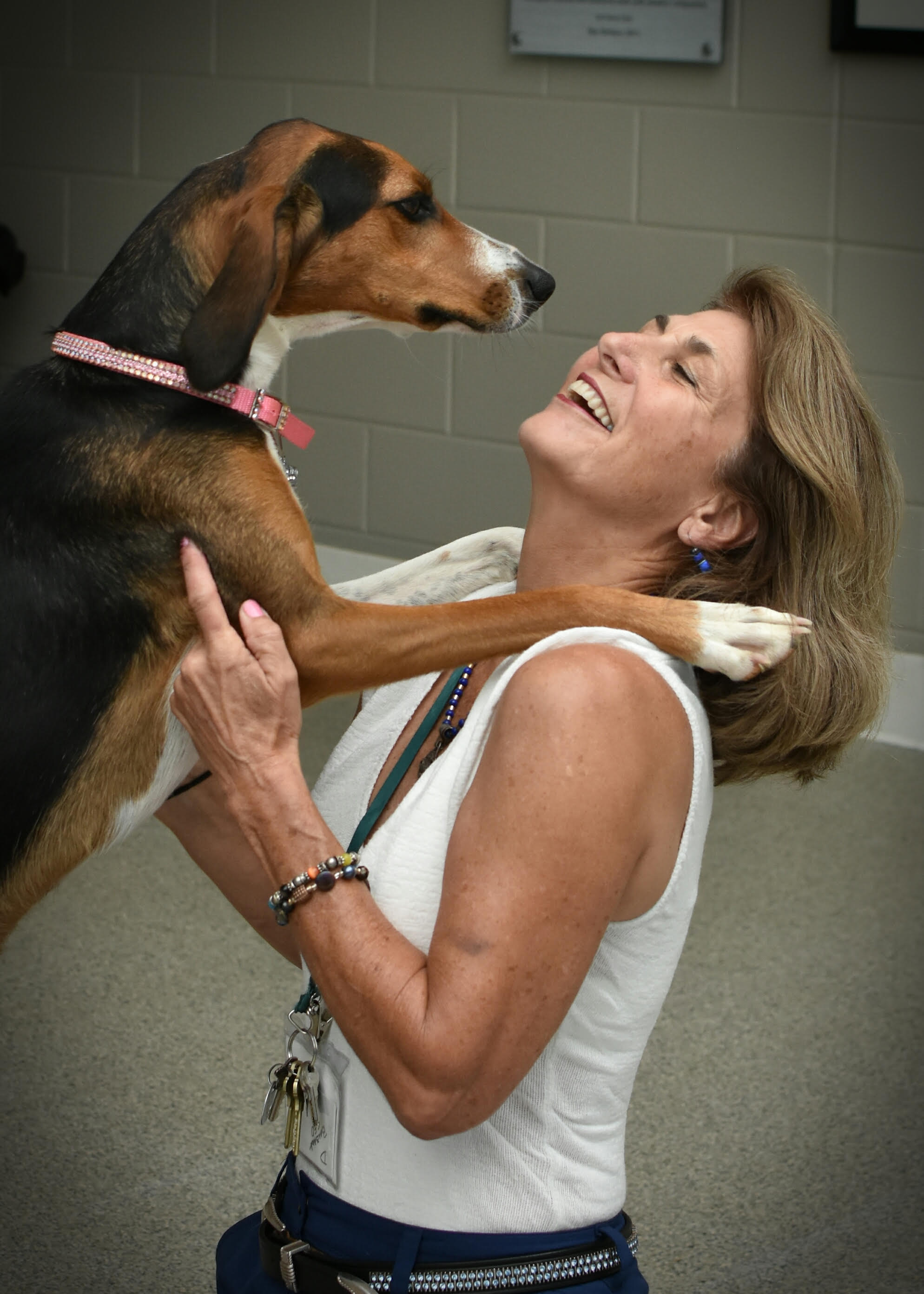 Barbara Nelson, MFH
Originally from Indian Orchard, MA, Barbara has been a Whipper-In and Field Master, and was appointed Joint Master in 2012.  She is currently the CEO and President of the SPCA Albrecht Center for Animal Welfare, a former Chairwoman of the Iowa Natural Resources Commission, a former Board Member of the Minneapolis Humane Society, and has been a member of the Board of the SPCA here in Aiken since 2005.  Barbara competes in show jumping with her homebred Selle Francais / Hanoverian mare, Peaches, and Derby and Hunter Trials with her Hanoverian gelding, Schnapps.  She is a Sculptor and Signature Member of the Society of Animal Artists, having received numerous awards and honors for her work, which is in private collections and museums throughout the U.S. and abroad.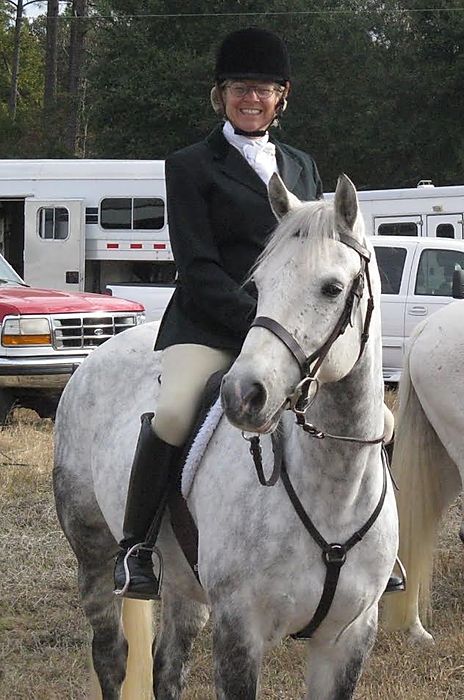 Frederica "Freddy" Davis, MFH
Freddy grew up in Pittsburgh, PA, and saw the Rolling Rock Hounds perform at the Steeplechase, never thinking that someday, her first hunt would be with them behind a young Irish huntsman, Joseph Hardiman.  She has led first flight at WRFH for four years, and was appointed a Master in 2016.  Her addition to hunting has gone hand-in-hand with her love of Connemaras.  Freddy spent over 20 years as a Pony Club DC.  She is a past Board Member of Great Oaks Aiken Therapeutic Riding Center.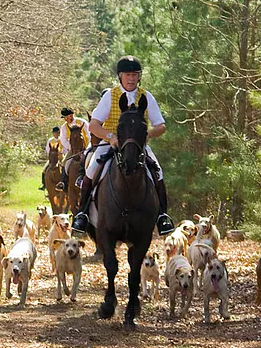 Mr. Joseph Hardiman, Huntsman
Joseph Hardiman grew up in County Galway, Ireland, where he hunted with the Galway Blazers, a hardcore hunt renowned for fast galloping and fearless jumping.  Upon coming to the United States in 1984, he worked at two different jobs before he became a Whipper-In at the Rolling Rock Hunt, and was quickly hired to be the Huntsman.  Joseph met and married his wife, Kim, during his 14 years at Rolling Rock.  Joseph, with his wife and daughters, Caitlin and Shannan, was the Huntsman with the Chagrin Valley for six years before coming to Aiken.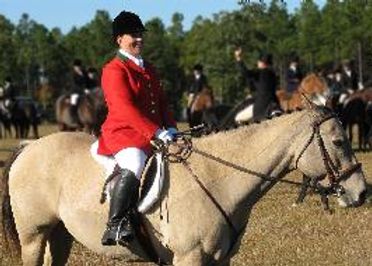 Mrs. Kim Hardiman, Whipper-In
Kim is originally from Ligonier, PA.  She comes from a horse family background, including fox hunting and steeplechase racing.  She met Joseph at the Rolling Rock Hunt, where she was a professional Whipper-In for 14 years, and has also whipped-in to the Chagrin Valley Hunt in Ohio.  She has been hunting with Joseph for more than 26 seasons.  Along with being a hunting wife and mother, Kim is a also a Registered Nurse and enjoys golf in her spare time.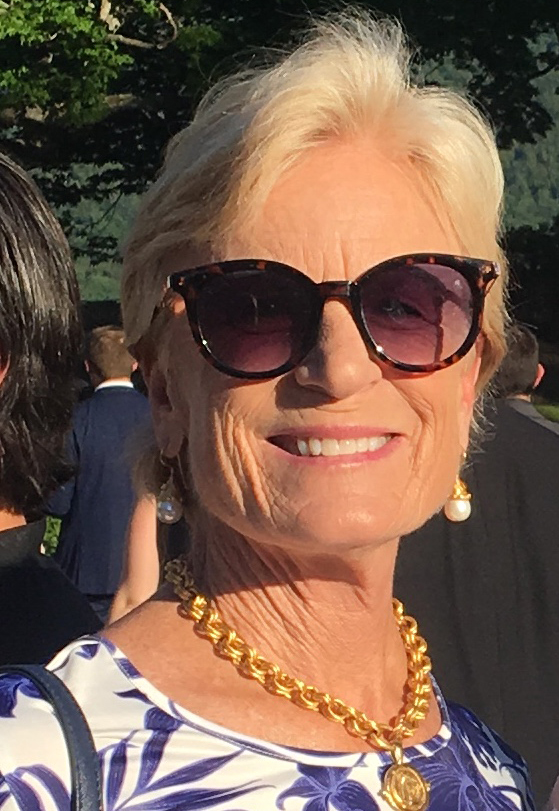 Betsy Minton, Hunt Secretary and Whipper-In
Betsy started her love of fox hunting with the Norfolk Hounds in Dover, MA.  She pursued it further with the Millbrook Hounds while at Bennett College.  In between Bennett and the University of Colorado, Betsy spent a fall with the Scarteen Hounds while riding and grooming for the then-First Field Master under Thady Ryan.  
While working in Washington, DC in the 80's, Betsy discovered Middleburg and the Piedmont Hunt.  Fast-forward to 1991 and to Saratoga Springs where the addiction turned into eventing.  That passion took Betsy and her husband, Jeff, to Aiken for the winters, and eventually moving here in 2005.  Having gone full circle, Betsy is back hunting now as a whipper-in and hunt secretary for Whiskey Road.
Lynn Smith, ex-MFH and Whipper-In
Lynn Smith was born in Florence, SC.  She got hooked on horses at the age of 8 and has had a horse at all times ever since.  While attending the University of South Carolina, Lynn hunted with the Camden Hunt.  After attending graduate school at Georgia State, Lynn received her MBA and hunted occasionally with the Shakerag Hunt.  
In 1986, Lynn moved to Tennessee and started whipping with The Mells Hunt, along with hunting with the Hillsboro Hunt.  While in Tennessee, Lynn traveled a lot to hunt with numerous hunts all over the midwest and east coast, from Virginia to Florida.
Lynn moved to Aiken in 1995 and became a Master in 1997.  She whipped in for Whiskey Road Foxhounds and was responsible for rebuilding this hunt and saving it from disbanding.  After 20 years, she decided to retire and just enjoy hunting.